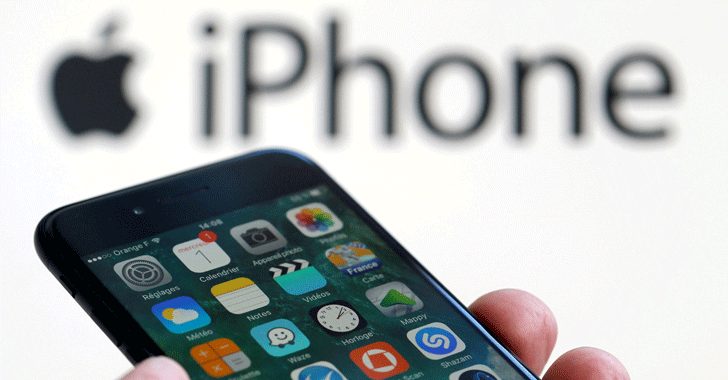 Why is my iPhone slow?
Do you also ask this question again and again?
Well, the biggest conspiracy theory floating around from years that Apple deliberately slows down performance on your older iPhones whenever the company is about to launch the next version of its flagship to push its sale is TRUE (
at least partially
).
Apple has finally admitted that it does indeed intentionally slow down older iPhone models, without notifying its customers, though the company claims the move is not intended to encourage customers to upgrade to newer iPhone models.
Instead, Apple says it is a feature—implemented on the iPhone 6, 6S and SE last year during a software update, and on the iPhone 7 in December with the release of iOS 11.2—to protect against unexpectedly shutting down of older iPhones due to aging batteries and prolong their lifespan.
"Last year we released a feature for iPhone 6, iPhone 6s and iPhone SE to smooth out the instantaneous peaks only when needed to prevent the device from unexpectedly shutting down during these conditions," the company said in an official statement to Reuters.
"We've now extended that feature to iPhone 7 with iOS 11.2, and plan to add support for other products in the future."
According to Apple, the issue resides in iPhone's battery, and not in its processor. The performance of lithium-ion battery used in iPhones degrades over time, which could result in damaging the internal components of the device.

Therefore, Apple intentionally throttles the performance of iPhones that have older batteries, batteries with low charge or that are cold, in an attempt to protect their components.
The above statement by Apple came in response to a blog post published earlier this week by Toronto-based firm Geekbench developer John Poole, who analyzed the performance of iPhone 6S and iPhone 7 over time.
Poole expected the battery capacity to decrease as they age, but processor performance to stay the same. He found that an iOS update rolled out to fix a 'sudden shutdown' issue was to blame for the decreased performance.
"Users expect either full performance or reduced performance with a notification that their phone is in low-power mode," Poole wrote in a blog post published Monday (18th December).
"This fix creates a third, unexpected state. While this state is created to mask a deficiency in battery power, users may believe that the slow down is due to CPU performance, instead of battery performance, which is triggering an Apple introduced CPU slow-down."
Apparently, this latest Apple's revelation sparked an outcry among Apple fans.
Although the company was not playing a bad trick to push the sale of newer iPhone models by slowing older ones, Apple should show a bit more honesty in a relationship with its customers who call themselves Apple fans.