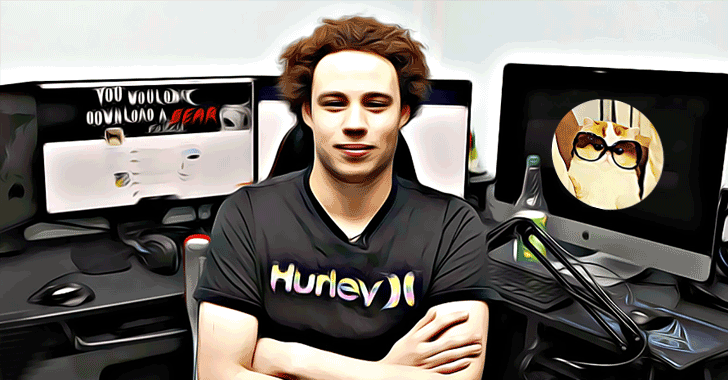 Marcus Hutchins, the malware analyst who helped stop
global Wannacry menace
, has reportedly pleaded not guilty to charges of creating and distributing the infamous Kronos banking malware and is set to release on $30,000 bail on Monday.
Hutchins, the 23-year-old who operates under the alias MalwareTech on Twitter, stormed to fame and hailed as a hero over two months ago when he stopped a global epidemic of the WannaCry ransomware attack by finding a kill switch in the malware code.

MalwareTech Arrested After Attending Def Con Event
Hutchins was recently arrested
at the McCarran International Airport before he could board his flight back to the U.K. after attending Def Con event for his alleged role in creating and distributing the Kronos Banking Trojan between 2014-2015.
Kronos is a Banking Trojan designed to steal banking credentials and personal information from victims' computers, which was sold for $7,000 on Russian online forums.
MalwareTech to Pay $30,000 for Bail, But Can't Leave US
In a police interview, Hutchins admitted of writing the code of malware that targeted bank accounts, US prosecutors said during a hearing on Friday, but during the hearing at a Las Vegas court, he pleaded not guilty.
The judge at Las Vegas court ruled on Friday that Hutchins could be released on $30,000 bail, saying the defendant wasn't a danger to the community nor a flight risk, though the judge ordered him to remain in the U.S. with GPS monitoring.
Unfortunately, since the clerk's office closed at 4 PM, the bail did not happen yet. The attorney expects Hutchins will be released on Monday but will need to appear in Wisconsin for facing the grand jury indictment on Tuesday (8 August).
Adrian Lobo, Hutchins' defence attorney (in above video), later confirmed to the local reporter Christy Wilcox.
"We intend to fight the case," Lobo said. "He has dedicated his life to researching malware, not to try to harm people. He has tremendous community support, local and abroad and in the computer world."
Hutchins, along with another unnamed co-defendant, is currently facing six counts of hacking-related charges from the United States Department of Justice (DoJ) for writing the Kronos virus in 2014.
If Found Guilty, MalwareTech Could Face 40 Years In US Prison
Hutchins was also charged with five other counts, including wiretapping and violating Computer Fraud and Abuse Act.
If convicted, Hutchins faces a maximum of 40 years in jail.
Hutchins' supporters believe that he is innocent and claims a tweet from July 2014 proves he could not have written the malware. In the tweet, Hutchins was himself asking for a Kronos sample.