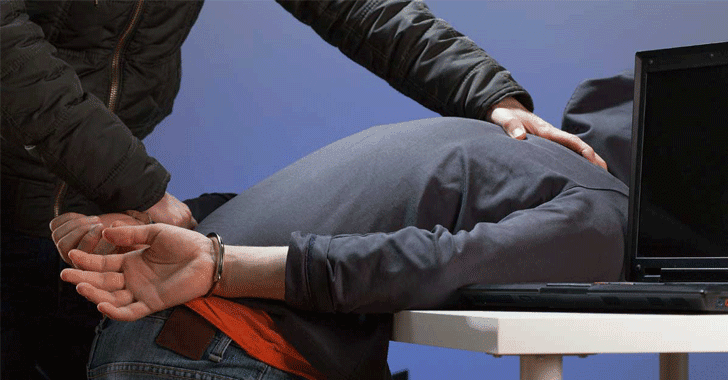 Update (Tuesday, April 11):
The arrest of a Russian man in Spain was apparently for his role in
Kelihos botnet
responsible for sending hundreds of millions of spam emails worldwide.
A Russian computer hacker and alleged spam kingpin was arrested in Barcelona, Spain, on Friday reportedly over suspicion of being involved in hacking attacks linked to alleged interference in last year's United States
presidential election process
.
36-year-old
Peter Yuryevich Levashov
from St. Petersburg was detained by police in Barcelona after US authorities issued an international arrest warrant for his arrest.

While the Russian embassy in Madrid announced Levashov's arrest on Sunday, it did not confirm the reason for his arrest.
This is the second arrest made by the Spanish authorities since the US 2016 election. In January, the police
detained Stanislav Lisov
, 32, on suspicion of creating and operating the
NeverQuest Banking Trojan
and possibly influencing the presidential election in Donald Trump's favor.
US authorities are planning to request the extradition of both hackers to the United State, where they are facing charges for their hacking-related crimes.
During an
interview
with Russian press agency RT, Levashov's wife Maria said that her husband was held
"at the request of the American authorities in connection with cyber crime."
UPCOMING WEBINAR
🔐 Mastering API Security: Understanding Your True Attack Surface
Discover the untapped vulnerabilities in your API ecosystem and take proactive steps towards ironclad security. Join our insightful webinar!
Join the Session
Maria spoke with Spanish officials, who mentioned
"something about a virus that was supposedly created by [her] husband"
and was related to Trump's victory in last year's presidential race.
Western security researchers have identified Levashov as Peter Severa (aka Peter Levashov) – the man who has also been listed in the world's Top 10 Worst Spammers maintained by
anti-spam group Spamhaus
, which has given him the 7th position in the list.
Peter Carr, a spokesperson for the Criminal Division of the US Department of Justice, told the news agency that
"the US case remains under seal, so [they] have no information to provide at this time."
The US government has repeatedly accused Russia of hacking Democratic party and leaking personal data in order to
influence election results
in favor of Donald Trump, though Russian officials have repeatedly denied the accusations.
Congressional committees and the Federal Bureau of Investigation are examining links between Russia and Trump.