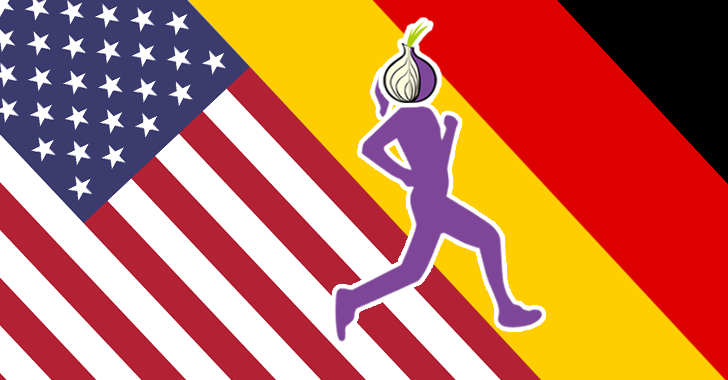 One of TOR's primary software developers,
Isis Agora Lovecruft
, has fled to Germany, following the threat of a federal subpoena.
Lovecruft is a well-known cryptographer and lead software developer for Tor project from many years. She has worked for a variety of other security and encryption products, such as Open Whisper Systems and the LEAP Encryption Access Project.
Since November 2015, the FBI special agents in the United States have been trying to meet with her, but they will not tell her or her lawyer exactly why.
When her lawyer reached out the FBI Special Agent Mark Burnett and asked why he wanted to meet with her, the agent assured the lawyer that she is not the target of any investigation, but also said that…
Also Read:
Mozilla asks Court to disclose Firefox Exploit used by FBI to hack Tor users
.
The FBI have their agents on the streets in 5 cities in the United States hunting for her, intending to simply ask her some questions without her lawyer's presence.
Lovecruft's lawyer responded by saying that all questions should be directed to him rather than to Lovecruft or her family, but Burnett said that he will not tell her or her lawyer what this involves.
In general, it's not a big deal to have at least a meeting with the FBI agents to know what exactly are the federal agents looking for.
But Lovecruft fears that the federal agents will serve her with some kind of secret warrant, possibly to get her to insert a backdoor in the TOR system and expose TOR users around the world to potential spying.
Must Read:
Former Tor Developer Created Malware for FBI to Unmask Tor Users
.
So, she packed her suitcase and left the United States for Germany on December 7 last year, accusing the FBI of harassment for the past 6 months.
"I had already been in the process of moving, permanently, to Germany, and had retained a German immigrations lawyer several months prior to these events," Lovecruft wrote in her blog post titled, 'FBI Harassment.'
Although unsure if she was breaking any laws by leaving the country, she booked a flight to Berlin – despite the fact that she didn't intend to use the return ticket – just to avoid raising suspicions.
However, this didn't end the matter, and the FBI Special Agent Kelvin Porter in Atlanta called Lovecruft's lawyer last month, asking him where to send a subpoena for Lovecruft to help testify in a criminal hacking case.
Also Read:
Judge Ordered the FBI to Reveal the Source Code of its Tor Hacking Exploit
.
Following the Lovecruft's blog post, the Tor Project official Twitter
tweeted
out in support of their developer, saying
"We support our colleague Isis."
In response to this issue, an FBI spokesperson
told
IBTimes:
"The FBI, as a general policy, does not confirm nor deny investigations, nor comment on the investigative activity unless it is a matter of public record. If someone is alleging harassment of any kind that should be brought to the attention of the government, though it is unclear what specific activity is even being characterized as harassment."
TOR is an anonymity software that provides a safe haven to human rights activists, government, journalists but also is a place where drugs, child pornography, assassins for hire and other illegal activities has allegedly been traded.
Since last few years, the FBI has been trying to break TOR and unmask TOR users identity in several investigations.
The agency has accused of
hacking TOR users
in an investigation of the world's largest dark web child pornography site 'Playpen.' The FBI has also compelled Carnegie Mellon University to help them
hack TOR users
.