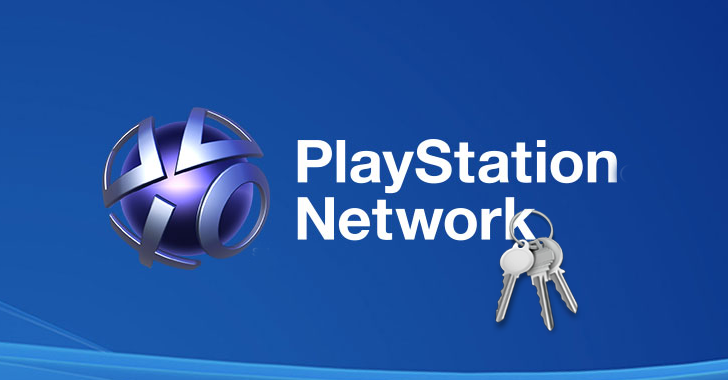 In Brief:
Sony is finally bolstering the security of the
PlayStation Network by adding Two-Factor Authentication
to the servers — almost five years after a massive hack that exposed data of over 77 Million users.
Sony
confirmed
to Polygon today that it is planning to introduce two-factor verification to its PlayStation Network widely soon after a Twitter user saw a reference to it in the latest 4.80 firmware update for the PlayStation 3.
Although there is no official announcement from the company revealing when two-step authentication will be implemented in PSN, the representative told sources that
"more details will be shared at a later date."

Microsoft has been providing two-step verification to its
Xbox Live
users since 2013. The feature is also used on Battle.net and Steam.
Two-Factor authentication, also known as two-step verification, is a process that requires you to submit two different forms of verification when logging into a service:
One is your
Password
, and the other is a
One-Time-Passcode
often generated by a mobile app or received via text message on your smartphone.
Though two-factor authentication doesn't give 100 percent guarantee of protecting your online accounts, it makes much harder for hackers and cyber criminals to gain access to your accounts.
UPCOMING WEBINAR
🔐 Mastering API Security: Understanding Your True Attack Surface
Discover the untapped vulnerabilities in your API ecosystem and take proactive steps towards ironclad security. Join our insightful webinar!
Join the Session
The 2011 PlayStation hack exposed the personal information of the entire PSN user base at the time (over 77 Million), including users account names, date of births, email addresses, and credit card details.
The incident was the largest identity theft on record, which forced the company to shut down its entire system for almost a month. The hacktivist collective Anonymous took the responsibility for the breach.
Moreover, the 2014
Sony Pictures Entertainment hack
was also severe that led to the breach of Sony's private servers, the leak of the unreleased movie "
The Interview
" and a massive trove of employees' personal information.
Both these events were significant enough for Sony to adopt two-factor authentication in its service a long time ago.