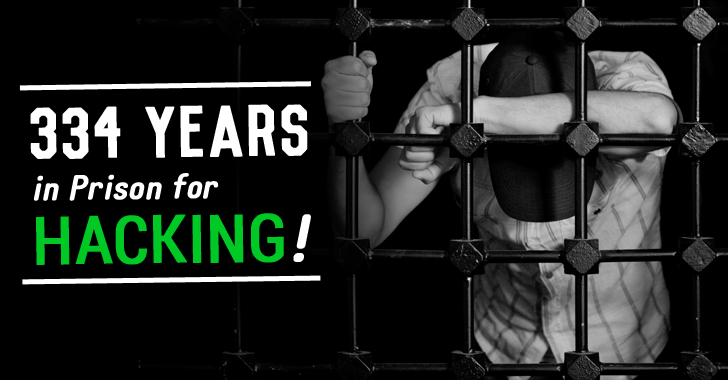 A 26-year-old hacker has been sentenced to 334 years in prison for identity theft as well as mass bank fraud in Turkey, or in simple words, he has been sentenced to life in prison.
Named Onur Kopçak, the hacker was arrested in 2013 for operating a phishing website that impersonated bank site, tricking victims into providing their bank details including credit card information.
Kopçak's website was part of a big credit card fraud scheme in which he and other 11 operators were making use of the illegally obtained bank account details to carry out fraudulent operations.
During his arrest in 2013, Turkish law authorities charged Kopçak with:
Identity fraud
Website forgery
Access device fraud
Wire fraud...
...and sentenced him to 199 years 7 months and 10 days in prison, following complaints from 43 bank customers.
However, during the investigation, 11 other bank customers also filed complaints about their payment card fraud, thus triggering a new trial.
Oh, 199 + 135 = 334 years in Prison
During the new trial, which was concluded yesterday (January 10), the Mersin Third Criminal Court of General Jurisdiction further added another 135 years to Kopçak's original sentence of 199 years 7 months and 10 days in prison, Daily Sabah
reported
.
With a total of 334 years in jail, Kopçak is by far the top in the list of hackers with the biggest prison sentence.
However, Kopçak and his lawyers demanded a 35-year sentence be upheld, pleading to the court for a lower sentencing saying "I am sure you'll not even remember the color of my skin."
Cyber crime trend has changed in recent years. Last year,
Ross Ulbricht
– the alleged founder and mastermind of the infamous online black marketplace
Silk Road
– received
life in the prison sentence
when found guilty of narcotics conspiracy and money laundering, among other criminal charges.