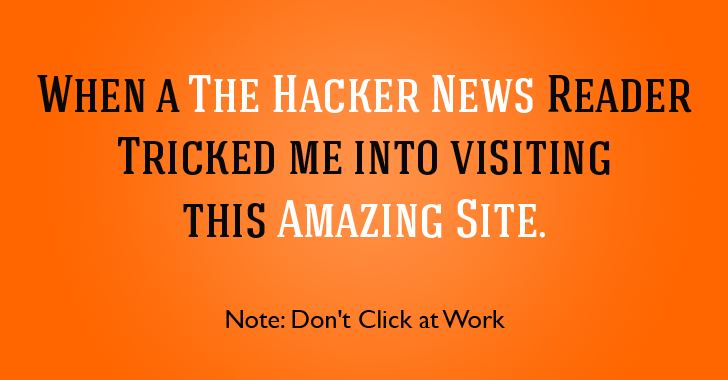 My usual bed routine is to check comments under my articles before I go to sleep. The same I was doing last night, but something weird happened to me.
Someone posted a mysterious short link without any text below one of my articles on our
official 'The Hacker News' Facebook Page
, and with the curiosity to check that link I visited that website. And what I saw…
One by one my every single account I logged in into my web browser got automatically logged out just in few seconds in front of my eyes.
This is exactly what Super Logout does.
Log Out All Your Accounts in Just One Click
Yes, Super Logout – a website that logs you out of over 30 major Internet services just in one click.
You can
visit 'Super Logout' here
. (
Note
: Once clicked, this will log you out instantly from all your online accounts and
don't worry it is neither harmful, nor malicious
)
This is a great tool for people who:
Usually visit Internet Cafes for surfing Internet
Surf the Internet using public Wi-Fi
Use computers in office, libraries or PCs other than their own
Have an odd habit of logging out of all their online accounts at the end of each day
Superlogout website is one that will make your logging out process very simple if you use multiple accounts in one browser and want to simplify the process.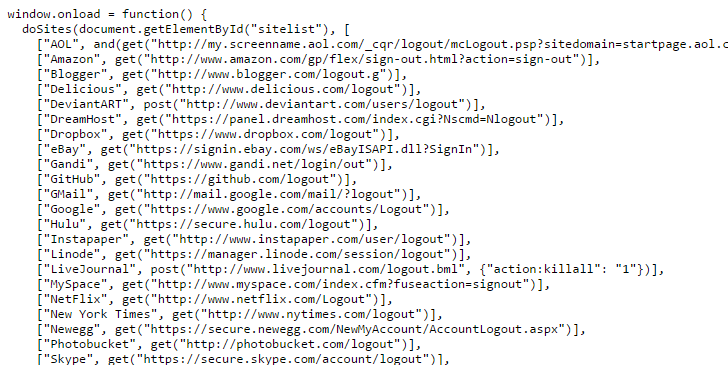 Going through the source code of the web page, I found that the website is using a simple JavaScript code that loads the logout URLs of all below mentioned Online Services and deletes your login sessions.
Here's the List of Online Services Super Logout Logs Out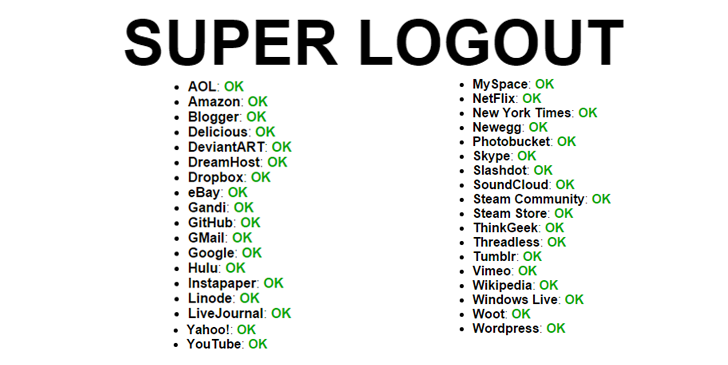 As soon as you visit Superlogout, it will automatically start logging you out one by one of a few dozen major services including:
Amazon
Google
GitHub
Gmail
YouTube
DropBox
WordPress
Skype
Dozons more…
Despite the Superlogout developer has not included Facebook and Twitter in the list, it is a quick way to logout of many websites at once. And we hope to see Facebook and Twitter in a future update.