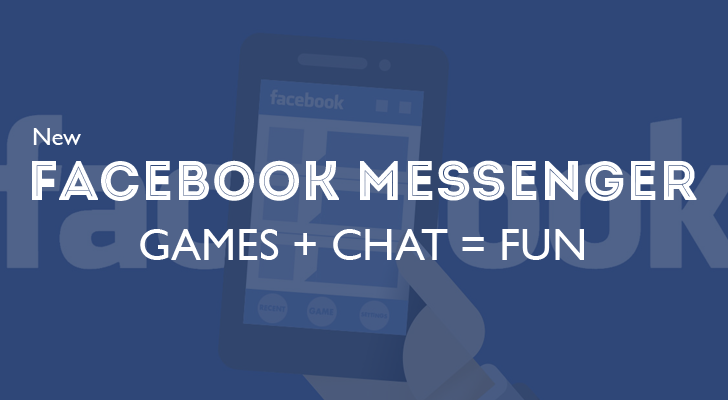 Good news for Gamers! Users of Facebook Messenger may soon be able to play games on the messaging platform.
Nearly two months ago,
Facebook launched its Messenger platform
, inviting developers to create apps that allow you to send and receive GIFs, sound clips, and other artistic creations within Messenger, but the social network giant don't want the fun for users to end here.
Facebook has confirmed that the company is actively discussing plans with several game developers to create games that work on its Messenger platform, to make its users' experience a lot more fun and potentially more lucrative.
More user engagement, More Revenue:
First
reported
on Monday by
The Information
, Facebook's plan for gamification is a way to get more user engagement and more revenue.
Although there are not many details about Facebook's gaming initiative, the idea sounds really interesting, as we already have our social network established over Messenger that could make it easier for us to play casual games with our friends.
Facebook is reportedly yet to announce how exactly these games will work with its messaging application and when the first list of games will arrive.
Games for Messenger?
Facebook talks with game developers were confirmed by Ilya Sukhar, an executive leading the Facebook Messenger Platform project though he did not offer any additional details.
Games for Messenger makes a lot of senses and could be more valuable to Facebook than simply providing other new features to end users. If users end up playing any game for 10 minutes or an hour, that would be more time spent on the Messenger app.
With the rise in smartphone and tablets, the mobile gaming industry is touching the sky and Facebook's gaming initiative for its Messenger platform would essentially combine the best of both worlds.
Facebook Messenger has more than 600 Million users and Incorporating games into Messenger could boost the company's gaming business, which heavily depends on the number of desktop computer users at the present.
Therefore, until Facebook make Games for Messenger to happen…
...keep enjoying your GIFs, Memes, sounds clips, think emoji and all the other small and big features Facebook's chat ecosystem offers at the moment.