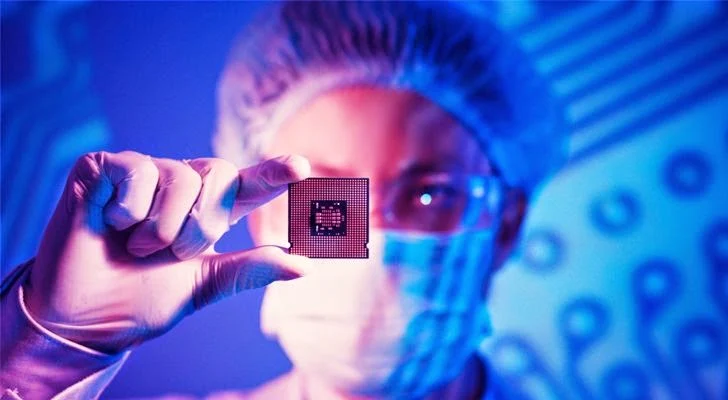 You would have been holding a number of online accounts for different services, but how many of you hold a different and unique password for every single account?
Probably a very few of you. The majority of people have one or two passwords that are quite simple and easy to remember and comfortably manage on their own.
However, you need not worry as the Future of identification would not rely on Passwords, according to PayPal's global head of developer evangelism Jonathan Leblanc.
...Embeddable, Injectable and Ingestible Devices
Yes, the next generation of identification for mobile payments and other sensitive online interactions will depend on embeddable, injectable, and ingestible devices, completely replacing passwords with the identification of your body.
KILL ALL PASSWORDS
LeBlanc has recently started giving a presentation titled "Kill all Passwords" at various security and tech conferences in the United States and Europe.
In the presentation "
Kill all Passwords
," LeBlanc is claiming that the future generation will be represented by "
true integration with the human body.
"
By True integration with the human body, LeBlanc means…
...instead of using "antiquated" external body functions such as Fingerprints and IRIS scans for the identification of online users, internal body functions such as Vein and Heartbeat recognition are used.
And the embedded, injected and ingestible devices will allow these "natural body identification."
These devices include:
Brain implants and attachable computer systems that "
put users in charge of their own security
," LeBlanc told
WSJ
.
And when he talk about Ingestible devices, he mean devices that could be powered by your stomach acid, which will run the batteries of those devices, LeBlanc added.
But, Why Killing Passwords?
As we have reported many times, the human nature to keep passwords for their online accounts is easy to guess and break, and according to LeBlanc, it is the right time to replace the traditional username and password verification concepts and methods.
But, when we could use more accurate and secure method, so why sticking to traditional methods?
Identity verification methods, such as thin silicon chips embedded into the skin, could results in an accurate and unique identity of a person, according to LeBlanc.
These chips can have in-built ECG sensors that could help monitor the unique electrical activity of a person's heart, and communicate via "wireless wearable computer tattoos."
Moreover, ingestible capsules can be used to detect and analyze glucose levels and other unique internal parameters of a person's body as a method to identify the actual identity of that person.
PAYPAL IS MOVING A STEP FORWARD
PayPal is also working with developers to build these kinds of futuristic ID verification devices, such as heartbeat recognition bands and vein recognition technology.
However, this does not mean PayPal is thinking to adopt these new biometric verification technologies; rather the company just wants to be at the forefront in the research of this field.
As LeBlanc said, "I can't speculate as to what PayPal will do in the future, but we're looking at new techniques – we do have fingerprint scanning that is being worked on right now – so we're definitely looking at the identity field."