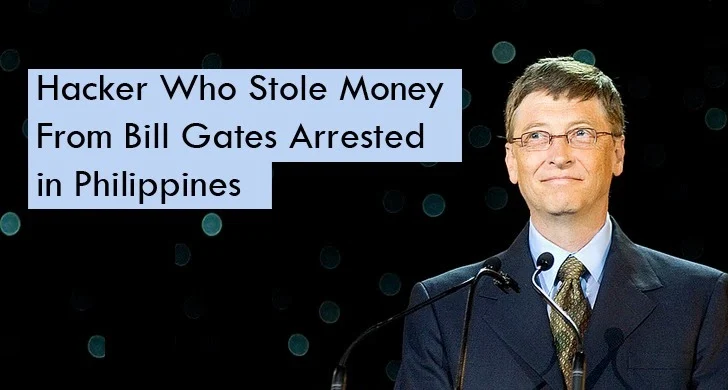 What if you get into the bank account of the World's most richest person? Maybe it could be difficult for you as well as I. But not for this guy…
...Konstantin Simeonov Kavrakov, a Bulgarian hacker, who hacked into the ATM and stole thousands of dollars from the bank account of Microsoft mogul Bill Gates with fake ATM cards arrested in Philippines, according to the Philippine National Police.
He had stolen tens of thousands of dollars from many victims by hacking into the automated teller machines (ATMs).
In 2011,
Kavrakov got arrested
and was jailed in Paraguay for hacking into the Bill Gates' account in The Philippines' densely-populated Quezon City and stealing thousands of dollars. Since then Kavrakov was on the hit list of many countries police.
During the arrest, the police recovered seven
cloned credit cards
, nine PPS Bank Quezon Avenue ATM branch receipts, and P76,570 (US$1715) in hand.
The assorted credit cards include a Citi Visa, Eastwest Bank Vice, Citibank MasterCard, Standard Chartered MasterCard, Citibank Visa, Citi MasterCard and a blank Gold card.
The arrest took place in a joint operation of the Presidential Anti-Organized Crime Commission (PAOCC) and Philippine National Police's Criminal Investigation and Detection Group (CIDG).
The police believe that Kavrakov is the head of an International network of cloning bank cards, which was actively working in United States and European countries from last 10 to 12 years.
Kavrakov was under surveillance operations, Operation Jugador ('Gambler'), by the authorities that target foreign carders and online gamblers.