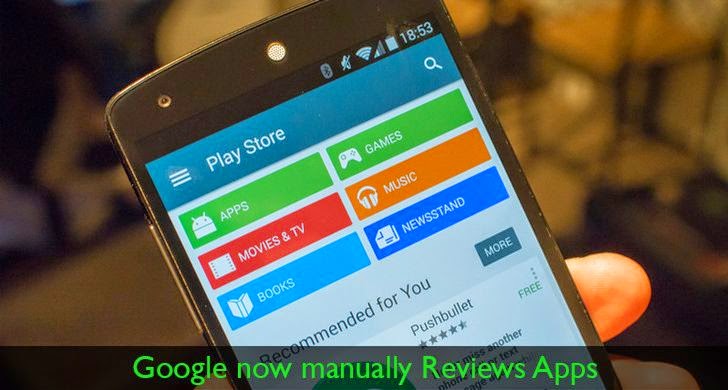 Google has changed the way it managed apps on the
Google Play Store
. After years of depending on the automated app check process, the company just made some changes to its Play Store
policies
that will successfully weed out malicious and undesirable apps from Google Play store.
Google has introduced an update for developers and users that's sure to make some parents happy and some developers sad. The new features are —
Better App Review Process
Age-Based Rating System
BETTER APP REVIEW PROCESS
The search engine giant announced on Tuesday that it has started employing humans to review apps before they go live on the Google
Play Store
, a move intended to
"better protect the community"
and
"improve the app catalog."
The new approach would definitely affect app developers, as they'll have to wait for their apps to be approved by Google after they submit them to the Play Store. But, it would keep users safe from harmful malware or offensive content.
"This new process involves a team of experts who are responsible for identifying violations of our developer policies earlier in the app lifecycle,"
Google Play product manager Eunice Kim wrote in a
blog post
, and giving developers specific feedback on what they need to fix before their apps will be listed.
According to the company, this new review process began "several months ago" and "there has been no noticeable change for developers during the rollout." Google simply made an official announcement of the new policy on Tuesday.
The newly updated review status page will give developers "more insight into why apps were rejected or suspended" and will allow them to easily fix the issue and resubmit the apps for minor policy violations.
The company also assured developers that new features wouldn't slowed down the app submission process.
"We value the rapid innovation and iteration that is unique to Google Play, and will continue to help developers get their products to market within a matter of hours after submission, rather than days or weeks," Kim wrote. "In fact, there has been no noticeable change for developers during the roll-out."
AGE-BASED RATINGS
Besides the human review element, Google is also rolling out age ratings for apps, which will be based on data from the International Age Rating Coalition (IARC), Entertainment Software Rating Board (
ESRB
), Pan-European Game Information (PEGI) and more.
"We know that people in different countries have different ideas about what content is appropriate for kids, teens and adults," Google said. "Today's announcement will help developers better label their apps for the right audience."
Developers have to answer some special questionnaires about their apps – such as whether their app contains nudity or curse words – to help independent ratings organisations assign age-based ratings.In the United States, ratings will appear like – Everyone
(
E
), Teen (
T
), Mature
(
M
), etc.
For now, Age-based rating feature is optional for app developers but will become mandatory for all new app and update submissions in May. "Unrated" apps "may be blocked in certain territories or for specific users."