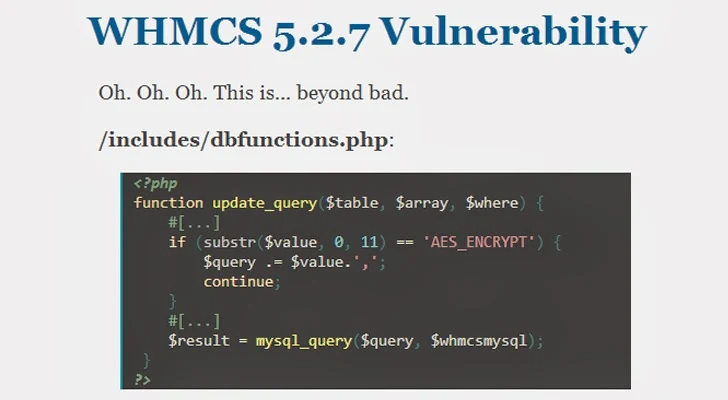 WHMCS, a popular client management, billing and support application for
Web hosting
providers, released an emergency security update for the 5.2 and 5.1 minor releases, to patch a critical
vulnerability
that was publicly disclosed.
WHMCS
says
, as the updates have "
critical security impacts
.", enables attackers to execute
SQL injection
attacks against WHMCS deployments in order to extract or modify sensitive information from their databases i.e. Including information about existing accounts, their hashed passwords, which can result in the compromise of the administrator account.
Yesterday a group of
Palestinian hackers
, named as
KDMS Team
possibly used the same vulnerability against one of the largest Hosting
provider
-
LeaseWeb
. After obtaining the credentials, attackers were able to deface the website using
DNS hijacking
.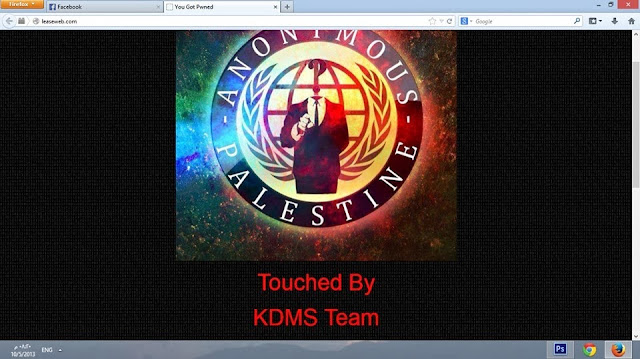 While all versions of WHMCS are affected by this vulnerability, WHMCS v5.2.8 and v5.1.10 have been released to address this specific SQL injection vulnerability.
Just after the release of exploit online,
CloudFlare
added a ruleset to their Web Application Firewall (WAF) to block the specific attack vector. They mentioned that CloudFlare Hosting partners behind CloudFlare's WAF can enable the WHMCS Ruleset and implement best practices to be fully protected from the attack.
Update (2:17 PM Monday, October 7, 2013 GMT):
LeaseWeb
replied
The Hacker News
and posted updates on their
blog
, "
This DNS hijack was quickly detected and rectified by LeaseWeb's security department.
"
"
The unauthorized name server change for leaseweb.com took place at our registrar on Saturday 5 October, around 19:00 hours CET / 1 PM EST.
"
"
Our security investigation so far shows that no domains other than leaseweb.com were accessed and changed. No internal systems were compromised.
"
"
Details of how exactly the hijack could have happened are not yet 100% clear at the moment of writing."
LeaseWeb also explained The Hacker News that They don't use
WHMCS-software
(which is currently vulnerable to a zero day SQL Injection flaw) and they have their own in-house developed software for the Client Billing system.
"
Right now, it appears that the hijackers obtained the domain administrator password and used that information to access the registrar.
"