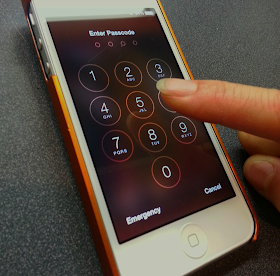 Here we go again! Earlier this week, Apple released
iOS

7.0.2
just to fix some Lockscreen bugs in
iOS

7
and but a researcher has found a new
Lockscreen bug
in new
iOS
7.0.2.
This new Lockscreen bug is found by Dany Lisiansky, and he uploaded a proof of concept video on YouTube with the complete step by step guide.
Unlike the previous bugs it will not expose your Email, Photos, Facebook and Twitter but allows attackers to access your phone call history, voicemails and entire list of contacts.
Make a phone call (with Siri / Voice Control)
Click the FaceTime button
When the FaceTime App appears, click the Sleep button
Unlock the iPhone
Answer and End the FaceTime call at the other end
Wait a few seconds
Done. You are now in the phone app
Video demonstration
It would be easy for someone who knows you or your love partner or your business partner to obtain your phone and call themselves from it to take advantage of this trick and they may only gain access to the Phone app.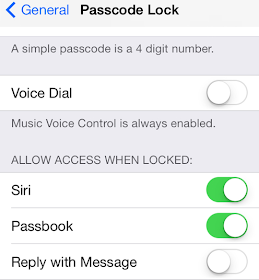 Fixing this bug is pretty simple, Disable the Siri in Lockscreen by navigating to "
Settings –> General –> Passcode –> Siri
" and disable it there.
Also read that how an Iranian group defeated the
iPhone Fingerprinting scanner Touch ID
again, which allows them to unlock an iPhone device with multiple Fingerprints.