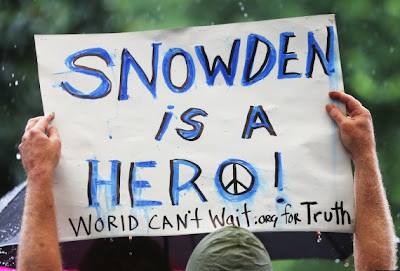 Edward Snowden
, the former U.S. The intelligence contractor wanted for revealing the
National Security Agency
's secret program to collect American phone and internet records, left at Moscow airport after Russian authorities granted him temporary asylum for one year.
Mr Snowden's lawyer Anatoly Kucherena said, "Snowden has left the Sheremetyevo airport. He has just been given a certificate that he has been awarded temporary asylum in Russia for one year,"
"

Edward Snowden was granted temporary asylum in Russia for a year and has now left

Moscow airport

under the care of Wikileaks' Sarah Harrison

," Wikileaks tweeted.
He had gone to a secure location which would remain secret. "His location is not being made public for security reasons since he is the most pursued man on the planet. He himself will decide where he will go,"
In a statement released by
WikiLeaks
, Snowden thanked Russia for giving him asylum and criticized the Obama administration as showing "no respect" for the law.
Snowden, 30, is wanted on felony charges by the United States after leaking details of vast US surveillance programs, but Russia has refused to extradite him.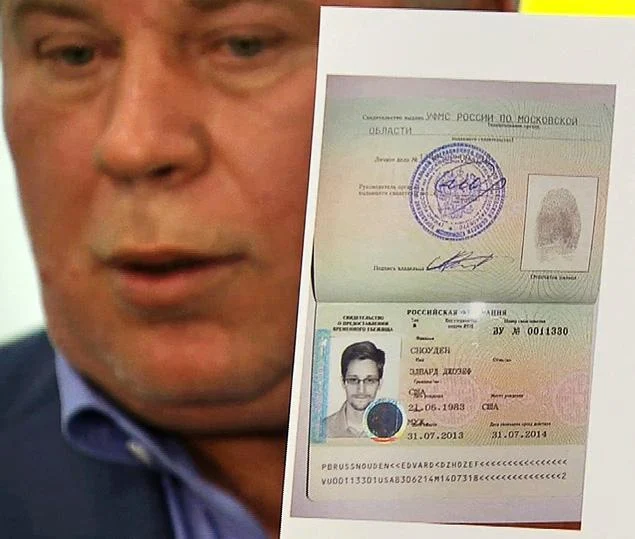 Russian President Vladimir Putin said previously that Mr Snowden could receive
asylum in Russia
on condition he stopped leaking US secrets. Snowden's case has caused new strains in relations between Russia and the United States which wants him
extradited to face espionage
charges.
Snowden even got a quick job offer from Russian entrepreneur Pavel Durov, founder of the social networking site Vkontakte, or VK, the Russian equivalent of Facebook.
Snowden's father, Lon Snowden, said that he would like to visit his son and Kucherena is arranging the trip. White House press secretary Jay Carney said the administration was "extremely disappointed" with the move.