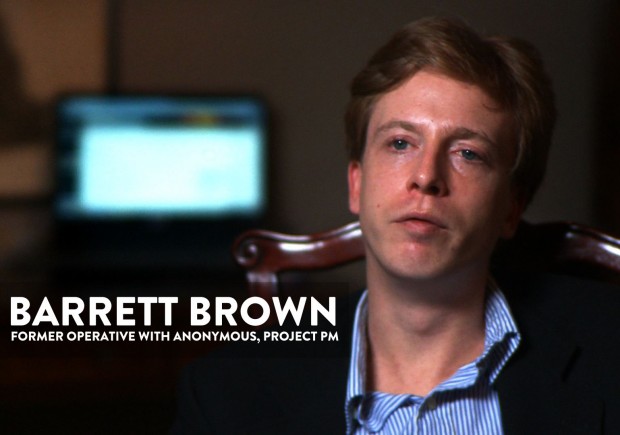 The mother of alleged Anonymous hacktivist
Barrett Brown
has pleaded guilty to helping her son hide two laptop computers from federal investigators.
Brown's mother, Karen McCutchin, pleaded guilty last week to a charge of obstructing the execution of a search warrant. She faces a maximum sentence of 12 months in prison and a $100,000 fine. Sentencing has not yet been scheduled.
On March 6, 2012, officers with the Federal Bureau of Investigation raided Brown's Dallas, Texas apartment in an attempt to execute a search warrant for computers that could contain information involving hacktivist group Anonymous and LulzSec.
The feds hadn't found all the computers they were looking for during a search of Brown's apartment that morning and Brown, located at his mother's house, refused to volunteer them.
Karen McCutchin Plea Agreement
Barrett Brown is expected to stand trial in September, at which point he will have spent an entire year behind bars without a conviction.