A new Cyber Crimeware kit arrived in Hacking scenes called 'PiceBOT' just like other Latin American botnets such as vOlk (Mexico) & S.A.P.Z (Peru) and cost just $140 in underground market for Cyber criminals. Like other amazing exploit kits, the main purpose is the distribution of malware that steals financial information through local pharming attacks.

Bad bots perform malicious tasks allowing an attacker to take complete control over an affected computer for the criminal to control remotely. Once infected, these machines may also be referred to as 'zombies'.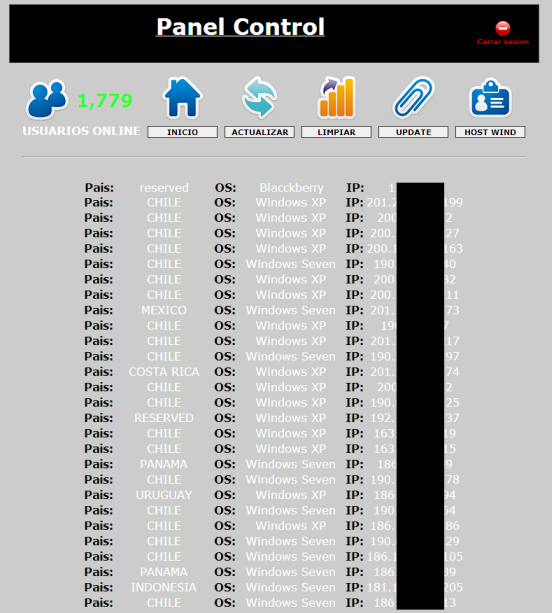 Kaspersky
uncovered
that this kit has already been adopted by Latin American cyber criminals to target clients of major banks and so far financial bodies from Chile, Peru, Panama, Costa Rica, Mexico, Colombia, Uruguay, Venezuela, Ecuador, Nicaragua and Argentina under attack.
Detected as Trojan-Dropper.Win32.Injector, the malware having couple of dozen variants. Malware is still under observation by antivirus vendor for further technical details.

If you have not installed security software and ensured that it is turned on, and kept up-to-date your machine is likely infected with all kinds of malicious software, including bots. The best protection is to set your anti-virus and anti-spyware programs to automatically update, and to install every patch that your operating system and browser make available.