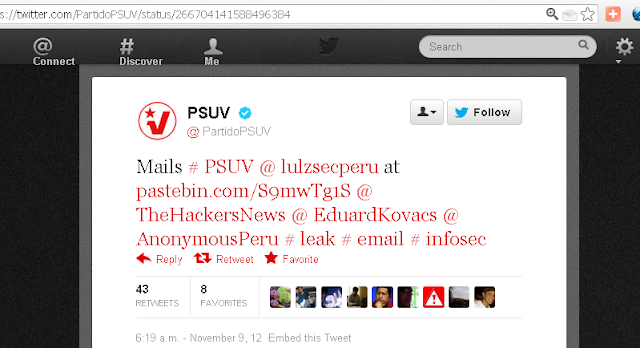 LulzSec Peru hack the official twitter account ( @partidopsuv ) of the United Socialist Party of Venezuela (PSUV), in the evening hours of Thursday. Hackers start twitting from hacked account, "No to communism. Corrupt Chavez get out."
In a
blog
post Party people announce that their twitter account is compromised and "
Unfortunately this type of attacks, which are part of the fourth generation war that we face today, promoted by the fascist right.
"
Now account credentials are recovered by party but the tweets posted by hackers are still online. The
pastebin link
posted by hackers contain more Emails and Documents dumps .