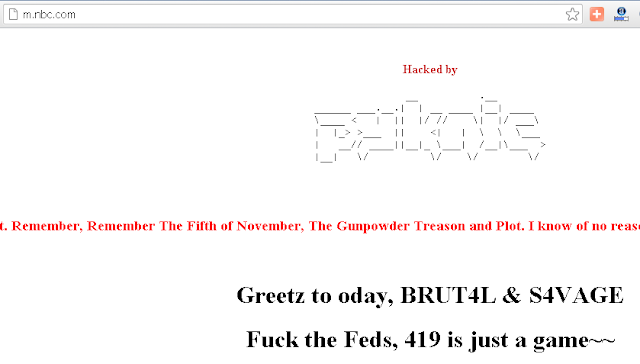 Mobile version of Official NBC website (m.nbc.com) and NBC Sports Rotoworld forums (forums.rotoworld.com) are currently defaced with a message reading "
hacked by pyknic
." and "
Remember, Remember The Fifth of November, The Gunpowder Treason and Plot. I know of no reason why the gunpowder treason should ever be forgot.
"
Hacker also claim that "user info" and "passwords" had been exposed, but yet there is no note about the dumped database location.
We will update the article, once after receiving more information about the hack. Stay Tuned.