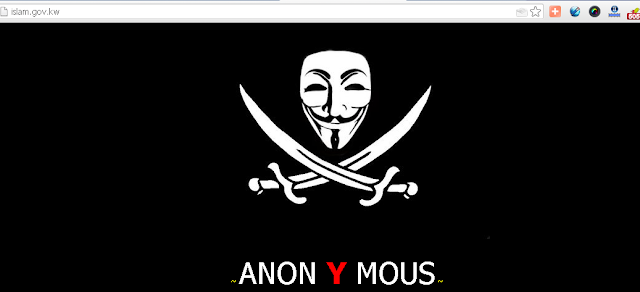 Anonymous hacker deface Kuwaiti Ministry of Awqaf and Islamic Affairs (https://islam.gov.kw/) Deface page have Anonymous Mask as shown in screenshot with an Arabic language message .
Translated message "Letter to the Kuwaiti people full and without any exception ! Jordan and Palestine red line and pocket Asarthm Bandas ! God bless you, O Saddam and what God has failed them !! Gary trampling upon you and one-and-one, O and Ladd dog !! Strong Protection, is Our Target"
At the time of writing, site is defaced, This Anonymous groups seems to to be note related to whole anonymous groups and Operations.
Will will update you soon with more updates.