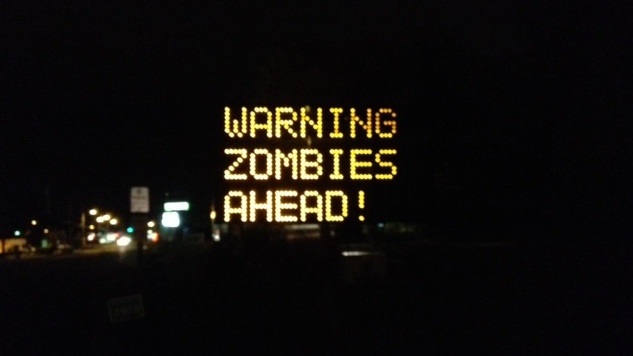 Night work 8 pm-6 am. Expect delays."
An electronic message board that typically warns motorists about impending roadwork instead read: "Warning Zombies Ahead!" as shown.
City spokeswoman Nicole Clegg says the signs are a safety precaution and changing it could have led to driver distraction. She tells The Portland Press Herald tampering with a safety device is a misdemeanor punishable by up to a year in jail and a $1,000 fine.
Subscribe to our
Daily News-letter via email
- Be First to know about Security and Hackers.