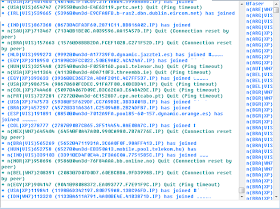 A hacker group "
Kosova Hacker's Security
" based in the Middle East take down Interpol website yesterday. According to claim of Hackers, they are doing this cyber attack on a law enforcement agency to show their protest against the controversial Anti-Islam film, Innocence of Muslims.
According to the mail notification from Hackers, they claim to DDOS Interpol servers including DNS servers also with a Botnet army of 770 Bots. In more technical terms, hackers are DDOSing Interpol servers with 770 Bots and 65500 packets/second.
Interpol website (
https://www.interpol.int/
) server 193.22.7.16:80 and DNS server 193.22.7.80:53 was under attack by these hackers. At the time of writing this article, may be the website is working fine.
On asking, How they got 770 Bots ? Hacker give a screenshot ( shown above ) of the Exploit pack they are using to infect computers and to make them slave of their Botnet weapon.
Today an Afghan cleric has offered
rewards totalling $400,000
for anyone killing the producer of a US-made anti-Islam film and a French cartoonist who drew caricatures of holy prophet Muhammad.