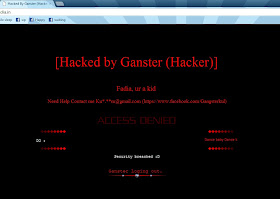 Another Funny news, today India's most popular but Self Claimed Hacker - Ankit Fadia's website just got hacked by a 17 Year old kid Kul Verma. His official Website
https://ankitfadia.in/
got hacked and seems like his Hosting Provider has suspended his website on noticing something not correct with his site.
Hacker hacked by a kid, this Questions the capability of Mr. Ankit Fadia once again. We all know that, its not the 1st time Fadia's Website got hacked. In
past several
young hackers claim to hack and deface his Website.
Hacker claim the responsibility on the Facebook
Fanpage
, says "
17 years old.Love to Hack
" and statement "
Come Catch if You Can
".
If you want to see deface page, please have a look to the
Mirror link
.