Immediately after the Aug. 15 attack, the company announced it had cut off its electronic systems from outside access to prevent further attacks. Saudi Aramco said the virus "originated from external sources" and that its investigation into the matter was ongoing. There was no mention of whether this was related to this month's Shamoon attacks.
"
The disruption was suspected to be the result of a virus that had infected personal workstations without affecting the primary components of the network,
" Saudi Aramco said over
Facebook
.
"We would like to emphasize and assure our stakeholders, customers and partners that our core businesses of oil and gas exploration, production and distribution from the wellhead to the distribution network were unaffected and are functioning as reliably as ever," Saudi Aramco's chief executive, Khalid al-Falih, said in a statement.
However, one of Saudi Aramco's websites which was taken offline after the attack - www.aramco.com - remained down yesterday. E-mails sent by Reuters to people within the company continued to bounce back.
Supposed hacktivists have claimed the hit on the oil giant, saying they would hit the company again tomorrow. The group said it was "fed up of crimes and atrocities taking place in various countries around the world", in a post on Pastebin. They said they were targeting the House of Saud, the ruling royal family of Saudi Arabia, and targeted Aramco as it was "the largest financial source for Al-Saud regime".
The group, calling itself the 'Cutting Sword of Justice', claimed to have hacked Aramco systems in several countries before sending a virus across 30,000 computers achieving a 75 percent infection rate of all the company's systems. It refuted suggestions that a nation state was behind the attack.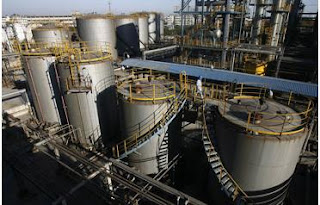 Symantec, one of the world's largest internet security companies, said on the day after the Saudi Aramco attack that it had discovered a new virus that was targeting at least one organisation in the global energy sector, although it did not name that organisation.
"It is a destructive malware that corrupts files on a compromised computer and overwrites the MBR (Master Boot Record) in an effort to render a computer unusable," Symantec said in a blog posting about the virus, which it called W32.Disttrack. "Threats with such destructive payloads are unusual and are not typical of targeted attacks."
Saudi Aramco's al-Falih said in his statement yesterday: "Saudi Aramco is not the only company that became a target for such attempts, and this was not the first nor will it be the last illegal attempt to intrude into our systems, and we will ensure that we will further reinforce our systems with all available means to protect against a recurrence of this type of cyber attack."