26-year-old Slovenian hacker known as Iserdo stands thought to have been behind the Mariposa botnet is on trial in Slovenia, charged with having masterminded an international cybercrime gang.
At its height, the Mariposa botnet infected up to 12.7 million PCs, with more than half of the Fortune 1,000 companies believed to have been compromised, including 40 major banks. Once a computer had been compromised and brought into the botnet, operators could steal information from innocent users - including credit card details and banking passwords.
Computer crime-fighting authorities had succeeded in bringing down the Mariposa botnet at the end of 2009, FBI officials worked with Spanish and Slovenian authorities to track down Mariposa's mastermind, Iserdo.
He was said to charge between $500 for basic versions of the botnet code and up to $1,300 for more advanced ones, which included customised features, such as capabilities which allowed its operators to to steal credit cards and online banking credentials.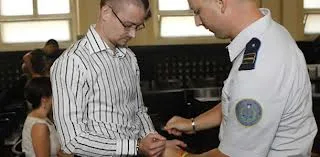 The code was even found to have infected 3,000 HTC handsets shipped by mobile operator Vodafone. Mariposa style botnets were built using Škorjanc's "Butterfly Bot" code, according to the Slovenian authorities, and it was sold to cyber criminals worldwide. Mariposa, the Spanish version of the botnet, was the largest and the most notorious.