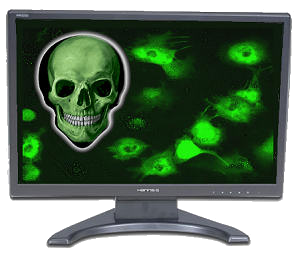 The Biggest Hacking Mania has arrived - '
The Hackers Conference 2012
'. In this first of its kind conference in India, Blackhat hackers drawn from around the world will demonstrate how they access a victim's personal information, and even confidential data available on the Android cell phone. The conference will be held on
July 29
at the
India Habitat Centre
in New Delhi.
The use of Linux as an operating system is increasing rapidly, thanks partly topopular distributions such as 'RedHat' and 'Suse'. So far, there are very few Linuxfile infectors and they do not pose a big threat yet. However, with more desktopsrunning Linux, and probably more Linux viruses, the Linux virus situation couldbecome a bigger problem.
This talk will be focused on How to make a simple ELF virus in Linux. A virus is a program that infects other programs stored on permanent media. Usually this means to copy the executable code of the virus into another file. Other possible targets are boot sectors and programmable ROMs.
The Executable and Linking Format (ELF) is meant to provide developers with a set of binary interface definitions that extend across multiple platforms. ELF is indeed used on several platforms, and is flexible enough to be manipulated creatively, as demonstrated by many. A virus could attach viral code to an ELF file, and re-route control-flow so as to include the viral code during execution.
Aneesh said,"We'll be starting with a basic idea of a Prepernder and using that we'll create a Virus which actually works on your latest linux distribution. There will a demonstration showing how this virus infects different files on the system, and How it can be dangerous."
The Hackers Conference 2012 is expected to be the first open gathering of Blackhat hackers in India who will debate latest security issues with the top itelligence echolons in India.
ChallenGe Security Team, which includes
Sina Hatef Matbue, Farhad Miria and Arash Shirkhorshidi
from Iran will deliberate on the topic "
GraVitoN: Cross Platform Malware
". GraViton, they claim aspires to become an artificial creature which can move between world of windows, world of apples, and world of emperor penguins, etc., and remain stealth. "We believe as this project grows, security professionals will have a better and deeper understanding of how viruses, trojans, etc work, so they can fight and protect themselves against those, and they can even create 'white viruses', to spread and fight against malicious viruses, effectively," the press release informed.