Apple Azerbaijan

got hacked by

Team Nuts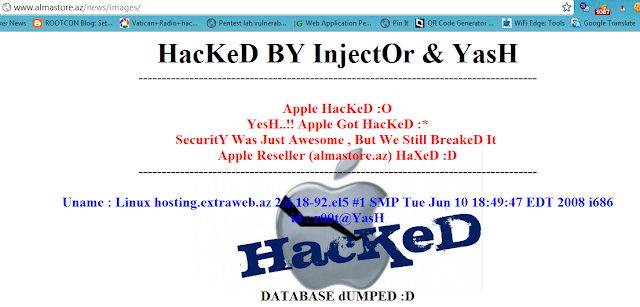 The domain Apple.az represents 'Apple Azerbaijan' and it redirect to the Official Reseller of Apple in Arizona (
www.almastore.az
) , Which Got Hacked By Member Of
Team Nuts '
YasH' and 'COde InjectOr' today evening.
1st Deface page was uploaded by hacker on Index page, but later they upload it to another location :
Linux kernel on server reported by hackers is 2.6.18-92.el5 #1 SMP Tue Jun 10 18:49:47 EDT 2008 i68 which have Vulnerability of Remote Arbitrary Code Execution. No web-shell was used in this attack. Hackers added that this was not targetted.