United States Census Bureau

Hacked and Vulnerability Exposed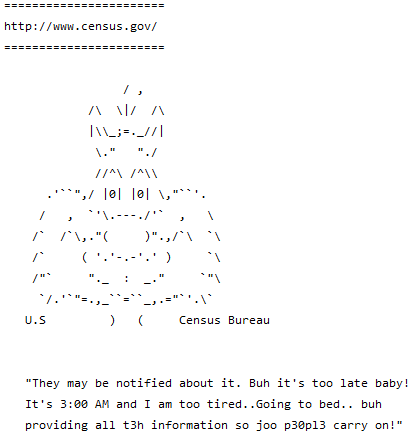 A Group of Hackers from
r00tw0rm
found SQL injection Vulnerability on
United States Census Bureau
and Hackers successfully exploit the Database and Leak it online today. The United States Census Bureau is the government agency that is responsible for the United States Census. It also gathers other national demographic and economic data. As part of the United States Department of Commerce, the Census Bureau serves as a leading source of data about America's people and economy.
The
Pastebin Note
include the complete Database Structure as shown: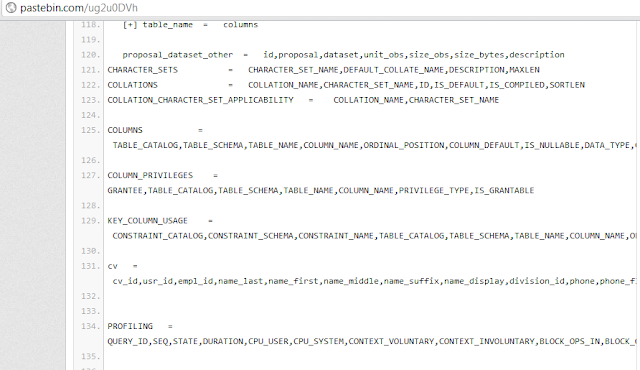 There is no reason mentioned for this attack yet by Hacker, But Hacker suggest United States Census Bureau to fix their loopholes as soon as possible. The Note include the Greets to other Hacking Groups like Inj3ct0r , TeaMp0isoN and Anonymous, seems that its a collective hack for #Antisec.