As we
reported Yesterday
that Azerbaijan Arrests a Iranian terror group and in response Iranian Hackers hits many Azerbaijan Sites like, Azerbaijan airlines (https://azerbaijanairlines.org/) and National Olympic Committee Of Azerbaijan (https://noc-aze.org) . Today Iran Cyber Army also come into Action for supporting Iran and deface the Azerbaijan State Television & Radio Company, AzTV websites also.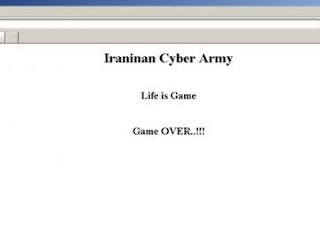 A message in English from the hackers popped up in place of the AzTV website when it was opened."Life is Game"Game OVER..!!!", the message read and was signed "the Iranian Cyber Army".The website has already been restored.
The attacks came a month after anti-Israeli hackers broke into the sites of several ministries and the governing party, leaving messages calling the Azerbaijani authorities "servants of the Jews".
Relations between the two countries are tense at present.Iran has accused Baku of helping Israeli security agencies kill an Iranian nuclear physicist, but Baku denies the allegations.In turn, Baku says it has smashed terrorist groups in Azerbaijan which had links with Tehran and were planning to assassinate foreigners.Notes of protest have been exchanged.