Anonymous Hacks

FBI

and Records Conference Call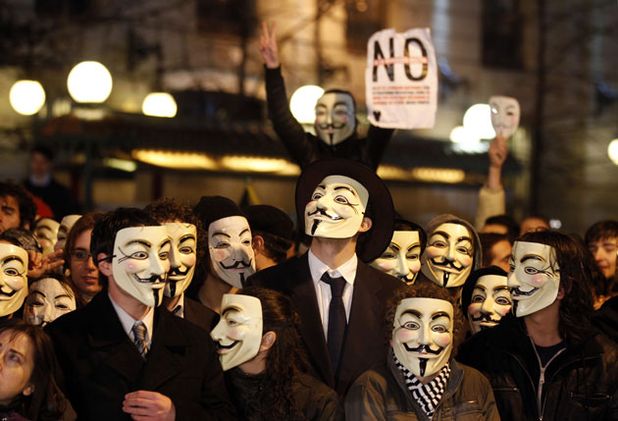 Earlier today, Anonymous released a confidential conference call between the FBI and law enforcement officers in the UK. The 16-minute call discusses ongoing investigations into hackers associated with Anonymous, AntiSec, and LulzSec.
From all appearances, Anonymous retrieved the sensitive access code information and a list of attendees from an FBI email account. The group released a roughly 15-minute-long recording of what appears to be a Jan. 17 conference call devoted to tracking and prosecuting members of the loose-knit hacking group.
The email, titled "
Anon-Lulz International Coordination Call
", was published on pastebin earlier today:
https://pastebin.com/8G4jLha8
. The email with details for accessing the call was sent to law enforcement officials in Britain, France, the Netherlands and others but the only people who identify themselves on the call are from the FBI and Scotland Yard.In a message on Twitter, Anonymous posted links to the audio recording and said the FBI "
might be curious how we're able to continuously read their internal comms for some time now
."
The initial link to the conference call was for an mp3 download, but it was also made available to stream on YouTube.
The FBI and Scotland Yard have now confirmed that their internal conference call describing their investigation into Anonymous hackers was illegally intercepted, as was the email containing the conference call details. The Metropolitan Police also confirmed it, saying:"
We are aware of the video which relates to an FBI conference call involving a PCeU representative. The matter is being investigated by the FBI. We continue to carry out a full assessment. We are not prepared to discuss further
."
Karen Todner, a lawyer for Cleary, said that the recording could be "
incredibly sensitive
" and warned that such data breaches had the potential to derail the police's work."
If they haven't secured their email it could potentially prejudice the investigation
," she told. Following a spate of arrests across the world, the group and its various offshoots have focused their attention on law enforcement agencies in general and the FBI in particular.