Train-switching

system can be vulnerable to

DDoS attack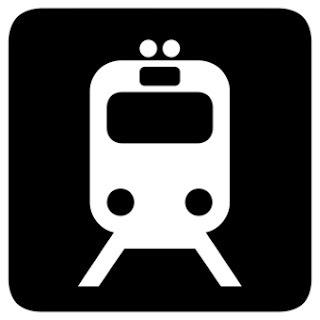 Hackers who have shut down websites by overwhelming them with web traffic could use the same approach to shut down the computers that control train switching systems, a security expert said at a hacking conference in Berlin.
Prof. Stefan Katzenbeisser, the man behind this shocking claim made the revelation during his speech at the Chaos Communication Congress hosted by the Berlin. Prof. Katzenbeisser explained that all hell will break lose in case the encryption keys are compromised in the system, used for switching trains from one line to another.
"
Trains could not crash, but service could be disrupted for quite some time
," Katzenbeisser told Reuters on the sidelines of the convention. "
Denial of service
" campaigns are one of the simplest forms of cyber attack: hackers recruit large numbers of computers to overwhelm the targeted system with Internet traffic.
Katzenbeisser said GSM-R, a mobile technology used for trains, is more secure than the usual GSM, used in phones, against which security experts showed a new attack at the convention."
Probably we will be safe on that side in coming years. The main problem I see is a process of changing keys. This will be a big issue in the future, how to manage these keys safely
," Katzenbeisser said.
Prof Katzenbeisser believes the system is relatively secure from hackers under normal circumstances. However, the computer science expert from Technische Universitat Darmstadt warns that encryption keys, used to protect the communications, could pose risks. It said the risk would occur if one of them fell into the wrong hands. This could allow hackers to mount a denial of service attack by overwhelming the signals system with traffic, forcing it to shut down.
The technology, on which the professor issued the advisory, is already in use in a number of countries in Europe, Africa as well as Asia. A group of manufacturers decided to switch to a single digital standard and developed GSM-Railway, a more secure version of the 2G wireless standard used by mobile phones.