If she can't even protect her own Twitter account, how can she protect the country?
"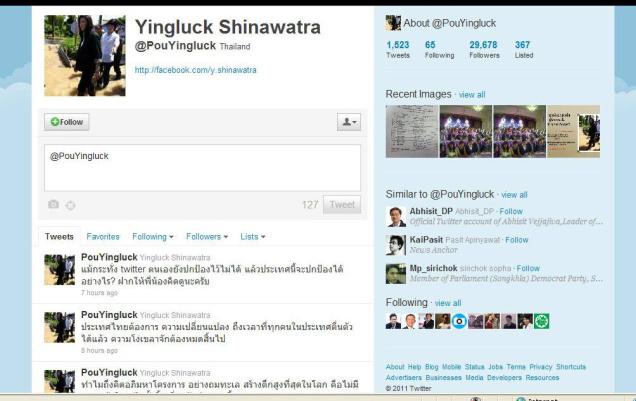 Authorities vowed to prosecute the guilty parties. Information and Communication Technology Minister Anudith Nakornthap said an investigation found the hacker used a prepaid phone card and an iPhone to access the accounts. He denied a report that an arrest was imminent, but said details from the investigation would be announced today.Ms. Yingluck won a clear victory in July, but is accused by her critics of being a puppet of her brother, former Premier Thaksin Shinawatra who was thrown out of office in a 2006 military coup.
"
This country is a business. We work for our allies, not for the Thai people. We work for those who support us, not those who differ with us,
" another read.