PuTTY v.0.61

New Version
released
After 4 years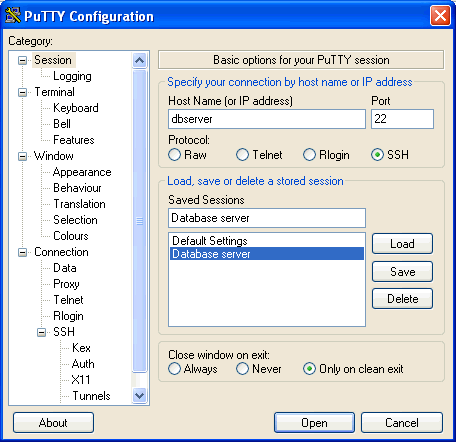 After four Years, Putty's New version finally Released today.Here are the PuTTY files themselves:
PuTTY (the Telnet and SSH client itself)
PSCP (an SCP client, i.e. command-line secure file copy)
PSFTP (an SFTP client, i.e. general file transfer sessions much like FTP)
PuTTYtel (a Telnet-only client)
Plink (a command-line interface to the PuTTY back ends)
Pageant (an SSH authentication agent for PuTTY, PSCP, PSFTP, and Plink)
PuTTYgen (an RSA and DSA key generation utility).
These features are new in beta 0.61
Kerberos/GSSAPI authentication in SSH-2.
Local X11 authorisation support on Windows. (Unix already had it, of course.)
Support for non-fixed-width fonts on Windows.
GTK 2 support on Unix.
Specifying the logical host name independently of the physical network address to connect to.
Crypto and flow control optimisations.
Support for the zlib@openssh.com SSH-2 compression method.
Support for new Windows 7 UI features: Aero resizing and jump lists.
Support for OpenSSH AES-encrypted private key files in PuTTYgen.
Bug fix: handles OpenSSH private keys with primes in either order.
Bug fix: corruption of port forwarding is fixed (we think).
Bug fix: various crashes and hangs when exiting on failure,
Bug fix: hang in the serial back end on Windows.
Bug fix: Windows clipboard is now read asynchronously, in case of deadlock due to the clipboard owner being at the far end of the same PuTTY's network connection (either via X forwarding or via tunnelled rdesktop).