Anonplus.com (Anonymous Social Networking Site)

Hacked by AKINCILAR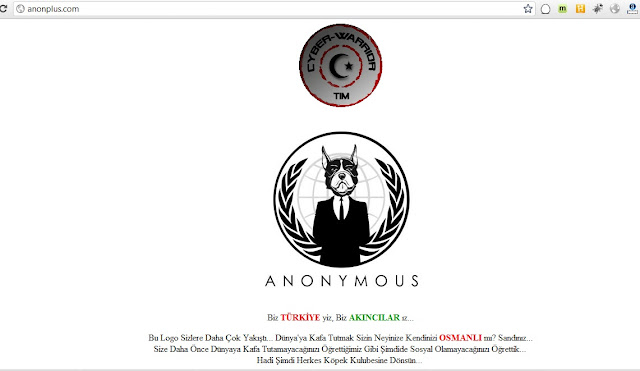 After several members of Anonymous were reportedly banned from Google+, the hacker group has announced they will be building their own social network called Anonplus.com .
Today Anonplus.com Got defaced by AKINCILAR with page title "

The Seal to Anonymous from AKINCILAR

".
Message posted on site:
We Are TURKIYE We Are AKINCILAR
This logo suits you more..How dare you rise against to the World..Do you really think that you are Ottoman Empire?We thought you before that you cannot challenge with the world and we teach you cannot be socialNow all of you go to your doghouse..