Mesa Arizona Fraternal Order of Police

website hacked, Data exposed !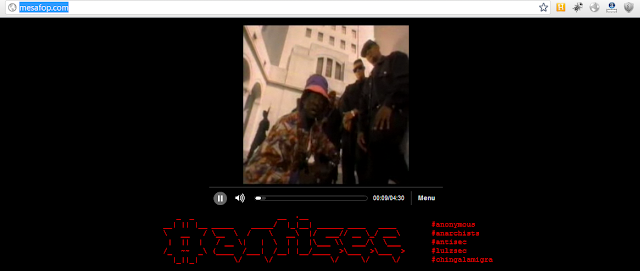 Anonymous Hackers deface Mesa Arizona Fraternal Order of Police website -
https://mesafop.com/ . This hack is done for Operation Antisec.
The Post a message and All data of Arizona Police on the deface page. Alternate you can see written part on :
https://pastebin.com/RakyZgJE .
Hackers claim to deface following domains :
azfop.com, azfop78.com, azfop5.com, tucsonfop.com, mesafop.com,azfop32.com, azfop50.com, azfop44.com, azfop62.com, azfop58.com
Hackers expose Credit Card details and Email/Passwords of lots of officers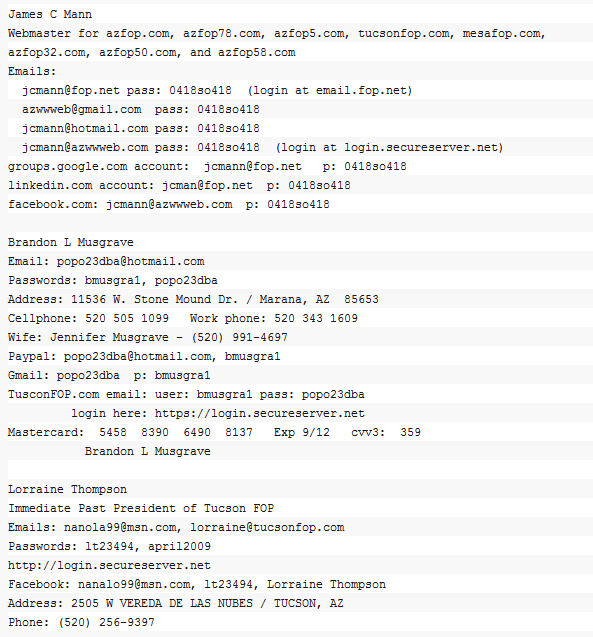 Not only this, They also expose the usernames and passwords for 1200 FOP members in deface page.