LulzSec

Leak

Sony's Japanese

websites Database !
Update :
10th Attack on Sony -->
Sony Ericsson Got Hacked by Idahca (Lebanese hacker Group)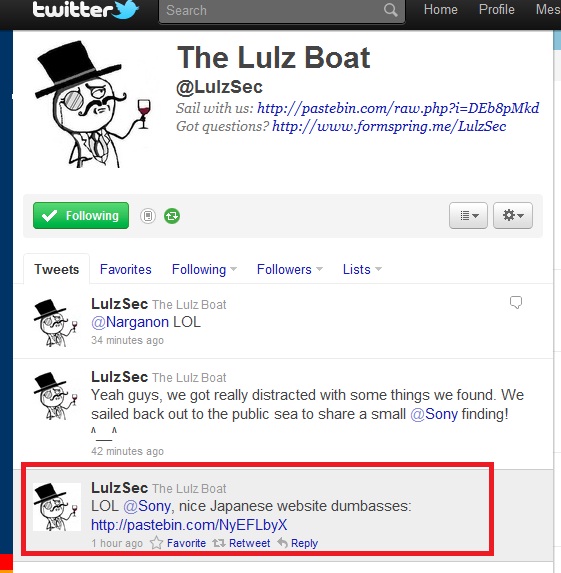 LulzSec Hacking team today Release the Sony's Japanese website Database dump via their Twitter Account. This is the 9th Attack on Sony. This attack is also using SQL Injection method.
The vulnerable Links are:
SQLi #1:
https://www.sonymusic.co.jp/bv/cro-magnons/track.php?item=7419
SQLi #2:
https://www.sonymusic.co.jp/bv/kadomatsu/item.php?id=30&item=4490
Database Structure Has been Leaked on a text file via Pastebin.com :
https://pastebin.com/NyEFLbyX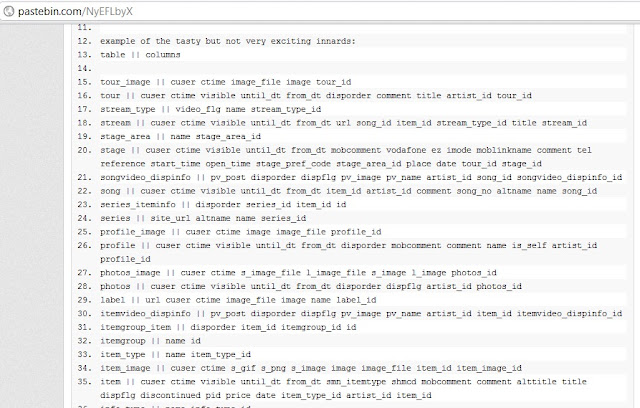 LulzSec are the guys who cracked the

Fox.com login database

, including emails and passwords. Then LulzSec

Hack & Leak pointless ATM information

also.
Last attack on Sony was also using SQL injection,Sony BMG Greece Hack. The attack on Sony are Continues , But still Sony's Security Experts are busy in only making PlayStation Live again. Their other sites/Server are compromised Daily. Hacker now take this as just a GAME !
Score Board

==> Sony :0 | Hackers : 9