Democrat website

Youngdemocrat.org

hacked by

ALLAH`U EKBER-Team

!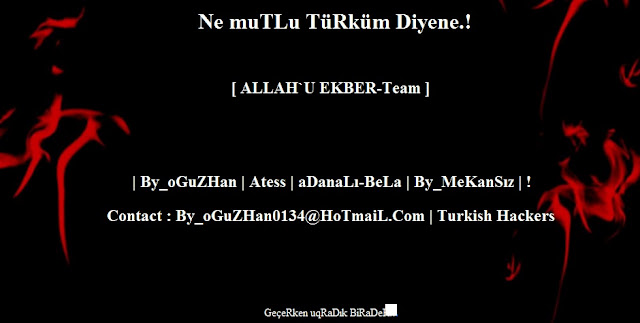 A website of the Democrat Party, set up to attract young people, was hacked since Sunday night.
Reports said an anonymous hacker broke into "www.youngdemocrat.org" while Prime Minister and Democrat leader Abhisit Vejjajiva was using social media for his party's election campaign.
The hacker replaced the homepage with a black background with the message: "Don't Worry Admin! Your Files and Database Are Safe!!! I Just Wanna Tell You that Your Security Sucks!!!"
The black background and the message were removed on Monday morning but the website was still down.