#OperationPayback

Next Traget :

Warnerbrosrecords.com

!
The Next Target of Anonymous Hackers is Warnerbrosrecords.com, They Release a note with reason of it, as given below ...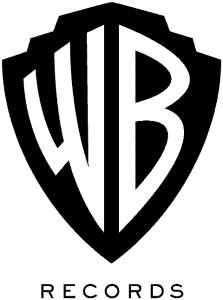 Reason :
Limewire has been sued for 75 TRILLION Dollars by 13 record companies.
Every single US household would have to spend all of its income buying
nothing but music for over 13 years in order to arrive at what the
music industry has deemed a reasonable settlement.
To put that number into perspective the U.S. GDP is around $14 trillion
-- less than one fifth of what the music industry is requesting.
Heck, the GDP of the entire world is between 59 and 62 trillion.
That's right, the music industry wants LimeWire to pay more
money than exists in the entire world.
Limewire, the plaintiffs allege, owes them between US$400 billion and
US$75 trillion. The latter, written out, comes to 75,000,000,000,000. Even the lower figure of $400 billion still amounts to seven percent of total household income in the entire country.
The idea that the industry could ask for trillions in damages apparently springs from a previous success against Usenet in 2009, in which copying of a relatively small number of works (878) was multiplied by the maximum
penalty to arrive at a damages bill close to US$6.6 million.
However, in this case – which involves a large number of infringers – the judge has said "allowing Plaintiffs to recover multiple awards per work based on the number of direct infringers is untenable".
In arguing that Limewire should be eligible for damages on every individual download, the studios were effectively arguing that Limewire owed it more money than the entire record industry has made since Edison invented the phonograph in 1877.
These are the plaintiffs, and our targets:
1 - Arista Music (BMG Music), https://www.bmg.com/
2 - Arista Records LLC, https://www.arista.com/
3 - Atlantic Recording Corporation, https://www.atlanticrecords.com/
4 - Capitol Records, Inc., https://www.capitolrecords.com/
5 - Elektra Entertainment Group Inc., https://www.elektra.com/
6 - Interscope Records, https://www.interscope.com/
7 - Laface Records LLC, https://laface.com/
8 - Motown Record Company, L.P., https://www.motown.com/
9 - Priority Records LLC, https://www.priorityrecords.com/
10 - UMG Recordings, Inc., https://www.universalmusic.com/
11 - Virgin Records America, Inc., https://www.virginrecords.com/
12 - Warner Bros. Records Inc..https://www.warnerbrosrecords.com/
IRC Channel to Get connected With Anonymous :
https://irc.lc/AnonOps/operationpayback