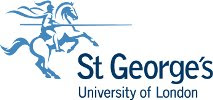 The Metropolitan Police were called in after vandals breached a database maintained by St George's University of London medical school and sent obscene mails to the users of the database. The emails claimed that the database was "closed due to Aids", and that university executive board members were involved in child pornography.
The Guardian newspaper reported that the breach occurred last week in the Primary Care Electronic Library [PCEL] database, a list of UK based doctors and nurses. PCEL does not contain patient medical records.
According to the university, only the PCEL database server was affected and not the main university server. Confidential details of partners, staff and students were not compromised.