Department of Telecommunication (DOT) has been asked by The Intelligence Bureau (IB0) to stop the messaging services of Nokia in India until they can be monitored. Once again security concerns have clouded Intelligence department's mind and the incident is not first of its kind. Earlier too similar concerns have cropped up and warnings being sent against Skype, Google's Gmail and BlackBerry.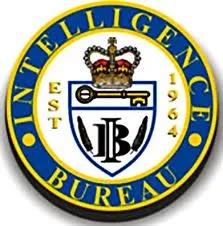 The Intelligence Bureau has communicated to DoT saying that Nokia's push email services for customers and corporate should be discontinued until the Finnish company gives them monitoring access. Intelligence Bureau (IB) has written a letter to telecom department in which it has raised concerns over security and has asked to make monitoring arrangements.
Meanwhile the Intelligence agencies are upset over Nokia's adamant behavior as the company still advertises its push email services in the market. But Nokia countered the allegations by the agencies and said, "Our messaging offering is still in the beta format in India and the requisite infrastructure required by security agencies is being put in place."
It is interesting to note that mobile companies like Nokia and BlackBerry use safety of customers' email and massages as the prime USP of their product, riding on which they are able to produce massive sales. And probably that is why they are bit reluctant to allow for the interception of data sent via their handsets.
But on the other side of the coin, the intelligence department has all the reasons to show concerns over national security and safety especially because of the fear of the service being used by anti-social elements and terrorists. A security authentication is therefore demanded by the agencies from such mobile companies so that they get an access to monitor the messages and email accounts sent through the handsets made by the company. These companies govern their encrypted data with a code which is difficult to crack by the security agencies.
News Source : Google