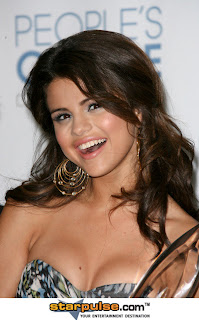 Selena Gomez has warned fans to ignore a series of hateful messages posted on her Twitter and Facebook.com pages, after her online accounts were targeted by hoaxers.

The Wizards of Waverly Place star's pages on the social networking sites were taken over by hackers earlier this week.

Imposters confused fans with a series of profanity-riddled messages, including, "THE KID ON 4CHAN.ORG IS A LIEN F**KER HE DIDNT HACK S**T!!!!," and, "This message is for puha, YOU SUCK B**CH!!!" The unauthorized posts have since been deleted.

And Gomez has taken to her Facebook page to warn fans to ignore the mean messages, assuring them the problem is being fixed.

She wrote, "Sorry everyone. My Facebook Page and Twitter account has been hacked and we are cleaning it up."
News Source : Om Rathore