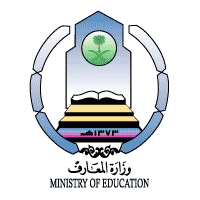 Saudi Arabia's Ministry of Education has restored its website, weeks after it was taken offline in the latest of a series of hacking attempts on some of the kingdom's most prominent sites.
"The website was hacked a few weeks back, but has now been fully restored, and is safe and functional," Mohammed Al Dukhainy, a spokesman for the ministry, told Arab News.
The official said that it was a matter of concern that cyber crimes were now becoming more common.
The Ministry of Education has been targeted a number of times in the past year. The hackers, who have referred to themselves as the True Promise Organisation, posted a picture of Lebanon's Hezbollah leader Hassan Nasrallah.
Other official bodies to have suffered cyber attacks include the website of King Saud University and the Al Watan online news site.
Earlier last year, the homepage of Riyad Bank, one of Saudi Arabia's largest financial institutions, was also hacked. However, the bank later said that none of its customer accounts had been compromised by the move.
Both Saudi Arabia and the UAE are high targets for cybercrime.
In November, a cyber security expert said that the UAE is the target for more than half of all cybercrimes committed in the Gulf and that the country is also also the largest source of spam in the Gulf after Saudi Arabia.
"The UAE is the most affected GCC market with 56 percent of the total attacks, followed by Saudi Arabia, which registered 23.4 percent of the total GCC attacks. Bahrain, Kuwait and Oman shared an average of six percent each," said David Emm, a senior researcher with Kaspersky Lab.