Rumors of an impending Facebook shutdown had the site's millions of users in a panic Saturday as they wondered who would take their number one procrastination tool away.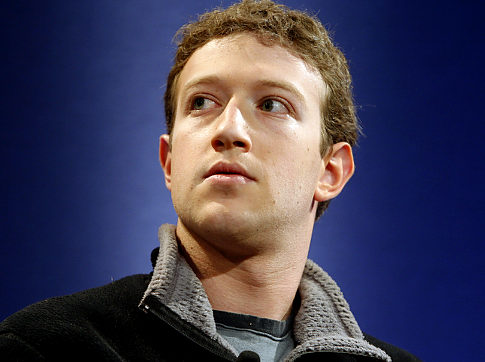 The Internet rumor was sparked by a report from the "Weekly World News," a website which also includes a story insisting "Alien spaceships to attack Earth in 2011" and another titled "Mike Tyson Pigeon Fetish."
According to their Facebook "story," the super popular social media website would be shut down in March because Mark Zuckerberg was getting too stressed out.
"Facebook has gotten out of control and the stress of managing this company has ruined my life," the newspaper quoted Zuckerberg as saying at an alleged press conference in California on Saturday.
The questionable story apparently sent Facebook users into a panic. The phrase "is facebook shutting down" was the 14th most searched for on Google Saturday and the 10th most as of Sunday morning.
On Facebook itself, groups like "Against shutting down Facebook on 15th of March" popped up with the slogan "No Facebook, No Party". On Twitter, users fretted about what would happen to their pictures – not to mention social lives.
"If Facebook shutdown Im not going to remember nobody birthday (sic)," one Twitter user wrote.
Others started making alternate plans, saying they would move their information to MySpace, Twitter or a new service, like the one Google is rumored to be working on.
On Sunday night, Facebook aimed to put a rest to the rumors and tweeted, "We didn't get the memo about shutting down, so we'll keep working away. We aren't going anywhere; we're just getting started."
But the rapidly spreading rumor had many others ridiculing people's addiction to the social networking site that is used for everything from posting pictures, party invites and showing off how many friends that people have (even if they're just on the 'Book).
"The number of Facebook users believing it will shutdown proves how badly it needs to be shutdown," Twitter user Ramezm quipped.
No matter the parody report, Facebook is set to most likely release its public finances to possibly become a public company later this year. A few weeks ago, a team at Goldman Sachs valued the Harvard tech-startup at around $50 billion.
If it as valued for that at an IPO offering, it would be the largest start-up tech offering in history.

News Source : Nydailynews