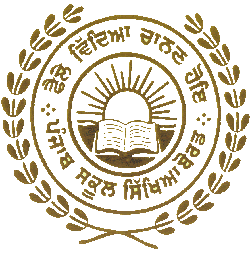 Hoshiarpur : In an incident that has left teachers in schools in Hoshiarpur district of Punjab face red, the official email address of the school board here has been pirated and pornographic material was distributed to 400 public schools in the district.
"We are using this e-mail address to send notifications and important information to schools in Hoshiarpur. This is a case of cyber-attack as someone sent pornographic material to all schools after hacking the e-mail, Sukhwinder Kaur, Deputy District Education Director (WD), Hoshiarpur, told IANS.
After the accident, the police made an appeal DEO.
"It was really embarrassing that the majority of teachers in computer services at the school are women. These things are not tolerable, and we are all shocked by this incident. Upon receipt of this information, he immediately instructed schools not to open emails mails sent from this address, "said Kaur.
Sources indicate that the attacker has sent between 15 and 20 emails each school vulgar. Teachers have demanded strict action against the intruders.
"We check our mailbox about 10 hours on weekdays. Usually we pass important messages through this address. Today, we were surprised. We can not explain the level of defeat in words. We want strict punishment for the guilty, "a female computer science professor said.
Meanwhile, the police began to investigate.
"We take this issue very seriously, and our investigation. We use our IT experts and officials of the cyber cell to catch the culprit. We hope to pin him earlier, "said Chief of District Police Rakesh Aggarwal.
Hoshiarpur is about 120 km from state capital Chandigarh.