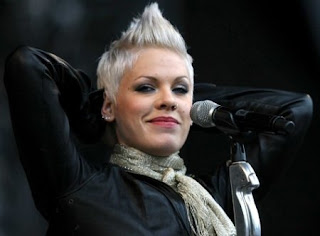 This morning, Rosa has been the target of an infamous pirate Twitter - her husband, Carey Hart!
After tweeted a video for its nearly three million supporters, she walked away. And then he entered Carey tweeted, "wow, I have the right shit so bad today ... .."
Then came the bill, "company .... sorry ..."
Later, he realized what he had done, and Twitter that "my man f3cking asshole just raped my Twitter account. I do not write this. My friends suck too much."
Then he said: "I go to sleep. Alone. Have fun on the couch monkey butt" after this "Dick Butch Walker @ RT @ pink ehh just do not have to leave the room we have on the computer. Boom!"
For fun!