One-third of existing malware was created in 2010, a report has revealed.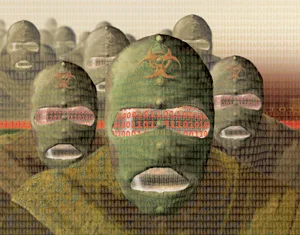 Anti-malware laboratory PandaLabs discovered the findings in its 2010 Annual Security Report which detailed a year of huge cyber-crime activity.
It revealed that around 34 per cent of the 60 million existing viruses that have ever been created or distributed were produced by cyber-criminals last year.
Additionally, around 40 per cent of the relatively new threat of fake antivirus software, more commonly known as rogueware, was created last year.
Last year also saw an explosion in cyber-war and cyber-activism including examples such as the Stuxnet virus as well as the WikiLeaks scandal and the 'hacktivism' that followed.
However, PandaLabs revealed some positive data security news, the speed at which new threats are growing fell in 2010 to 50 per cent, compared to the 100 per cent growth seen every year since 2003.
An expert at SearchSecurity.com revealed that the most prevelant and dangerous data security threat of 2010 was the ZeuS Trojan botnet.
Kroll Ontrack is the world's leader in data recovery and data management services, working to keep your data safe and always available.
News Submitted By : Om Rathore