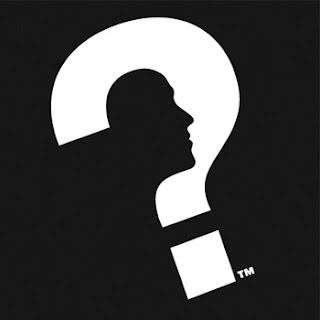 The number of Britons targeted by cybercrime is expected to overtake conventional crime for the first time next year.
Internet security experts claim that up to 19 million people will come under attack from hi-tech criminals, generally involved in identity theft.
While at one time, the biggest threat was a burglary or someone smashing a car window to grab a radio, today's Britons are facing up to the growing menace of internet crime which can be carried out from thousands of miles away.
The success of "hacktivists" in targeting big businesses, such as the Visa and Mastercard credit card companies in the wake of the Wiki-Leaks furore, has highlighted concerns about cyber security.
A survey of UK police officers specialising in hi-tech crime found that 79 percent have noticed a steep increase in cybercrime activity within the past six months.
Identity theft and so-called malware attacks, in which spying software is inadvertently downloaded onto a home computer, are considered among the greatest threats.
Recent studies have shown that many of the people who use wi-fi at home to access the internet do not have security in place. This means it is possible for criminals to hack into their system and steal identity details.
The survey, commissioned by web security experts Norton, found that almost one in two people now believe they are more likely to fall victim to cybercrime than conventional crime.
The rise of smartphones, tablet and notebook computers is making users more vulnerable.
Detective Superintendent Charlie McMurdie, of the Metropolitan Police Central E-Crime Unit, said: "Countless new applications and mobile devices, such as smartphones and tablets with internet connectivity, have hit the market in recent years.
"The reality is that technological advances provide not just benefits for the legitimate users, but also present potential opportunities for criminals to exploit. Users need to ensure they think about security and protection of their devices and their data."
Susan Daley, the Government Affairs Officer at Norton, warned: "Next year, it's highly likely we will see more people falling victim to cybercrime than ever before.
"Anyone who spends a lot of time online should commit to taking their online personal protection seriously."
THE CYBER RISKS
Social media identity theft
On Facebook many people display a huge amount of personal information which can be used against them by criminals.
Smartphone and tablet hacking
Criminals can set up temporary, and apparently innocent, wi-fi hotspots, which will capture the details of people who log on to the web via this link.
Hijacking social fads
Spying software Ð malware Ð can be attached to websites and forums. Clicking on an infected link will download spying software on to the home computer or smartphone.
Shortened Web addresses
Clicking on shortened web addresses, known as URLs, can direct users to a site that installs spying malware.
Pharming
This infects a computer or smartphone with software designed to direct the user to a bogus website that can capture identity information.