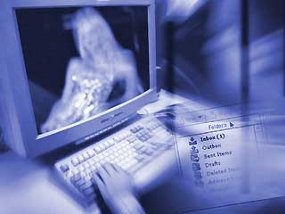 Saudi police have arrested a man who used his computer skills to blackmail a local student at the University invading his laptop and seize private photos of her, a newspaper said Thursday.
The gunman, 34, threatened the Saudi girl aged 23, was going to meet your photos on websites that if she goes with him. When she refused, he made his threat.
He called his cell phone and his home and threatened to kidnap him if he rejects his demands, Alhiad language Arab newspaper said in a report in the central city of Mecca.
"Then he said to his father, who informed the police. The police after a brief examination found the man and took him."