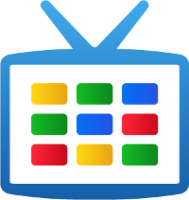 The GTVHacker dev team has won a cash bounty for being the first to successfully root and enable third-party application support on a Google TV device before Google – Google will reportedly be bringing support for Android applications to the platform some time later this year. According to developer Howard Harte, who originally announced the bounty at the end of November last year, the GTVHacker team used a hardware hack, adding serial console support to the UART1 header on the Logitech Revue, to enable root and install third-party apps on Google TV.
The reward for hacking a Google TV device was originally set at $1,000 for a software-only approach. In his original announcement, Harte noted that he would give partial consideration ($500) for other methods involving hardware hacks, such as the one used by the five member GTVHacker team. While the bounty is confirmed to have been paid, the final amount of the reward was not mentioned by either party.
Instructions on how to root Logitech's Revue set-top box are provided on the team's wiki. A video with proof of the successful hack and "Better Emulator Terminal Pro" running on Google TV is available on YouTube. Other Google TV videos from the GTVHacker team are posted on their YouTube Channel.
Originally announced at this year's Google I/O developer conference, Google TV is Android based and Google has said that it hopes that the platform will seamlessly bring the best of the web to the "high-quality viewing experience that TV offers". While several Google TV devices, such as Logitech's Revue set-top box, Sony's Internet TVs and its NSZ-GT1 Blu-ray player, have since launched, many have already been deeply discounted as Google TV has been blocked by all of the major US networks – ABC, CBS, NBC and Fox.
News Source : Google