Turkish computer hackers targeted around 20 websites in Cyprus over the weekend in retaliation for an attack on a Turkish basketball team by Greek Cypriot fans, a police spokesman said on Monday.
"
Acting on information from the office for combating cyber-crime, it was observed that around 20 company websites hosted within the Cyprus Republic were illegally accessed by Turkish hackers,
" said Michalis Katsounotos.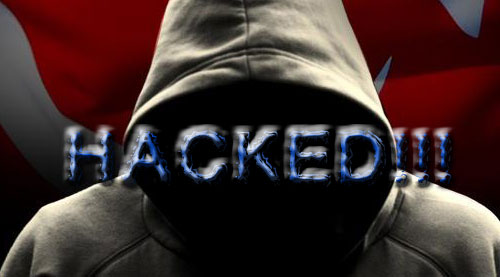 On some website homepages, the hackers inserted the emblem of basketball team Pinar Karsiyaka, the crescent moon of the Turkish flag, or the words "
No Terrorism in Sport.
"
A FIBA basketball cup match on December 21 between hosts APOEL Nicosia and Turkey's Pinar Karsiyaka ended in violence as 500 rock-throwing local fans clashed with police who prevented them from confronting the Karsiyaka players.
Tear gas was used to restore order, while police cars ferrying reinforcements to the sports stadium were pelted with stones. Five officers received hospital treatment for minor cuts and wounds.
Three 15-year-old youths have been charged with assault, affray and illegal possession of dangerous weapons, and investigators are trying to identify more suspects using CCTV footage.
Katsounotos said no Karsiyaka team members were hurt, but a large police escort was used to shepherd the Turkish team back to their hotel and later to the divided island's Larnaca international airport.
Turkey's ambassador to breakaway northern Cyprus, Kaya Turkmen, lodged a protest with UN peacekeepers on the island, and President Demetris Christofias, the Greek Cypriot leader, slammed those involved in the attack as "brainless."
A FIBA tribunal has fined APOEL 40,000 euros (52,000 dollars) and ordered them to play their next European home matches behind closed doors.
Cyprus has been divided since 1974 when Turkey seized and occupied its northern third in response to an Athens-engineered coup in Nicosia seeking to unite the island with Greece.